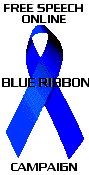 Liston's Homepage
Special Links
---
School & Work Related

Work

School
Taking a Break....
Hoping to continue work on Industrial Engineering PhD someday.
---
Hobbies and Interest
Playing Sports (Basketball, Bowling, Tennis, Soccer, and more)
Going to the
Movies
Florida State University anything...
Student Government
Being involved in clubs and organizations
Community Service
Cruising the internet
Spending lots of time with Caroline L. Bias :-)
---
Useful and Interesting Information
---
Liston Bias, bias@pobox.com
The local time in Tallahassee, Florida is 10:59 AM on Monday, August 15, 2022.

Sign up for a lifetime email address at pobox.com!

This page is Lynx Enhanced and proud of it.